Flowers have always been a gift for Valentine's Day.  February 14th is the day that is really flourishing for florists. No matter you are a teen, a youngster, a married middle aged person or an old fellow, you can really make this day romantic and passionate with flowers. You know there are different types of flowers having their different meanings and significant. Of course, every flower has a pinch of romance, but some are really drenched in romance. Have a look at some of the flower types that might be your perfect choice for this valentine day.
Rose
Everybody knows that love is depicted through rose. A rose is always telling aobut love and romance. Indeed, this rose is a year round choice. It is perhaps the finest -loved flower in world. The red rose is the sign of England and is worn on St George's Day. This powerful rose is also a sign of passionate love and is the most popular flower given on Valentine's Day. A bouquet of red roses is path making for budding lovers on Valentine day. Even if you are in another city, don't drop the idea to give a bouquet. You can use the online services to send flowers to Jaipur or any other city and this way, express your love and warmth to your beloved.
Tulip
Red tulips are usually considered as a declaration of love, making them perfect Valentine's Day gifts. Tulips do continue to grow in water once they are cut and are going too curve toward light. Tulips are the 3rd biggest selling flower in Holland and are extremely popular in the UK where many are grown. Indeed, the beauty and charm of tulips is undeniable. You can certainly think about a bouquet of gorgeous tulips for your beloved.
The Daisy
Daisy is familiar as a "weed" of the lawn. The overturned flower head looks like a single flower, but it actually consists of various tiny, tightly, crowded individual flowers or florets. The flower looks really distinct and sophisticated.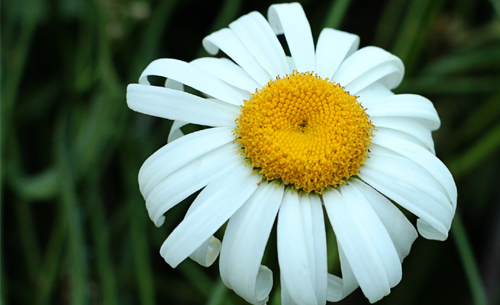 Orchids
Orchids are the biggest family of plant kingdom having over 25,000 naturally emerging species in the world. These are native to tropical or semi-tropical zones of the world like Asia, South, and of course, Central America. The Cymbidium and Dendrobian are the most available.
Lilies: don't miss them!
One of the foremost descriptions of lily stems from Chinese Middle ages. This plant flowers until the time of late autumn, and there are three kinds, red, purple and yellow. Lilies have been cultivated for more than 3000 years. Talking about Greek poetry, the lily stood for sensitivity and referred to as the voice of muses. These lilies are absolutely refined and gorgeous in their appearance.
Sunflower
This majestic flower is the national flower of Russia. This flower is specifically used by the couples for Valentine Day because of their beauty and charm. It looks different from other flowers but their shine and spark brightens the day. The receiver can feel high spirited once he or she receives it.
So, these were only a few types of flowers that are fondly given on Valentine Day. There are many more that can be explored for your beloved on this special day.