It was my husband's birthday and I wanted to make it special for him. We have gone out for dinners and movies on many birthdays and anniversaries, so I wanted this birthday to be different in every way. My husband is my friend, philosopher, and guide.  He has always been my support system and someone I always look up to and admire. We hardly express our feeling and gratitude towards our partner in day-today life, and special occasions like birthdays or anniversaries give us an opportunity to express our love by doing something special.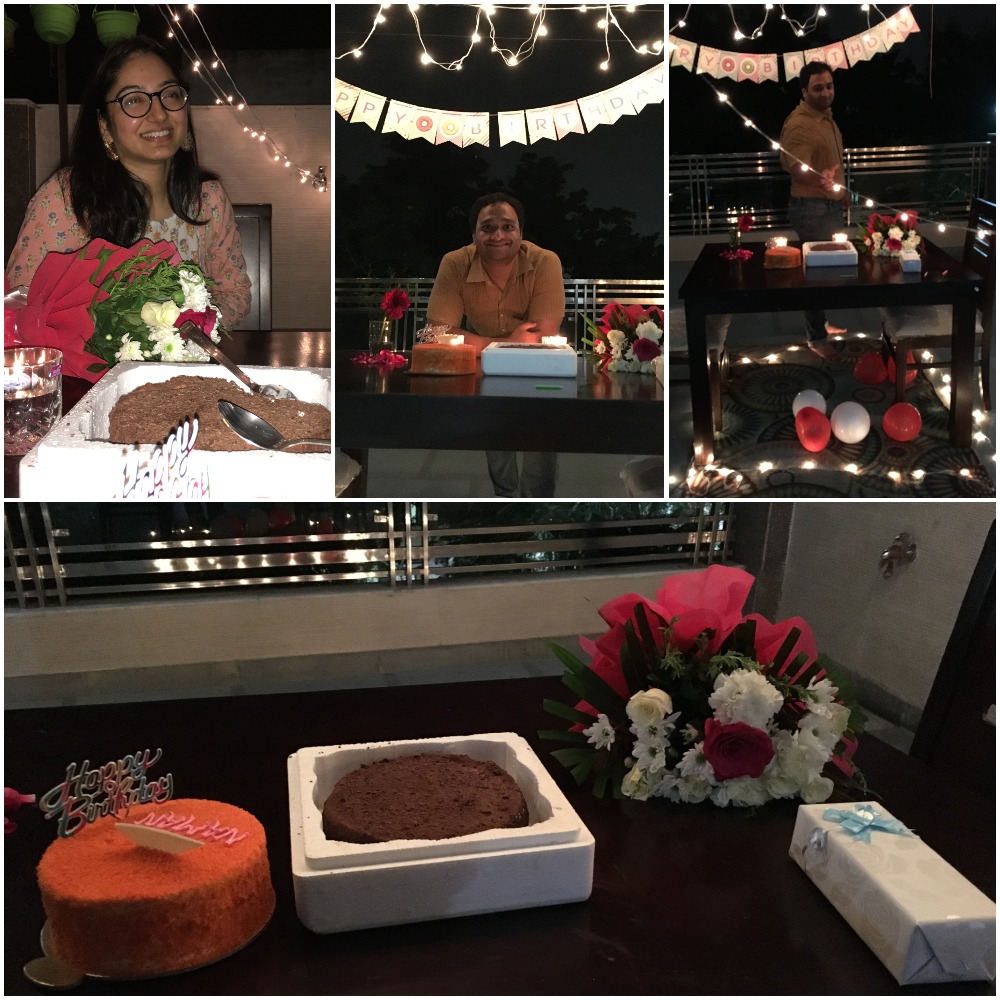 Since the busy schedules leave us with no time, I decided to go with online gift shop for my requirements. I was firm on making this birthday different and memorable so I wanted to pick everything that my husband rejoices. I talked with few online portals regarding the customized cake I wanted, but I could not find what I was looking for. Finally, I landed on GiftJaipur,and they patiently listened to my requirements about the customized cake and flowers that I was looking for since long.
When I received the order, I was amazed to see the beautiful cake turn out exactly as I wanted it for my husband. Even the flowers were beautiful. The moment I saw my online order executed so well, I was confident that I will be able to make this birthday special for my husband. I did some small arrangements of decorating the table and making the place more spectacular with beautiful lights.
And then came the moment when I surprised my husband with the wonderful birthday arrangements. As soon as he entered the place, I knew he was more than happy. The look on his face was self-explanatory of the pleasant shock he got. He was very happy with the arrangements and he absolutely loved the cake. He even complemented me for making all the efforts and pulling through it so well. He loved the flowers as well.
It was a splendid moment for both of us. My husband enjoyed his birthday thoroughly and devoured on the delicious cake. It is a day that both of us will cherish forever. The pleasure of seeing that smile on my husband's face was unmatchable. All the effort that I made was worth as it made by husband feel special. What else can a wife ask for?
However, this would have not been possible without the amazing gifts from GiftJaipur. The customized cake that I ordered was absolutely as I had imagined of. The execution was perfect and flavours were amazing.
"Never knew GiftJaipur would work wonders for our customized cake. I loved the way they paid attention to every minute detail. And, not to forget, the delivery was quite quick. It is hands down one of the best online gifting shops for all your celebration needs. There are a wide variety of cakes and flowers to choose from along with amazing gifting items that will spoil you for choices. I am so happy to have found Gift Jaipur as a trustworthy partner for all my celebrations now on. "